TS-Q118 Double-Headed Cutting Machine
Release time:2019-06-24
Large Cutting Machine/School Dining Room Cutting Machine/Commercial Multifunctional Cutting Machine, almost any fruit and vegetable can be cut.
Dual head can work at the same time with high efficiency
Stepless Adjustment of Cutting Length 1-60 mm for a Leaf Cutting Vegetable
Cut melons and fruits, rhizomes, slices, shreds, dices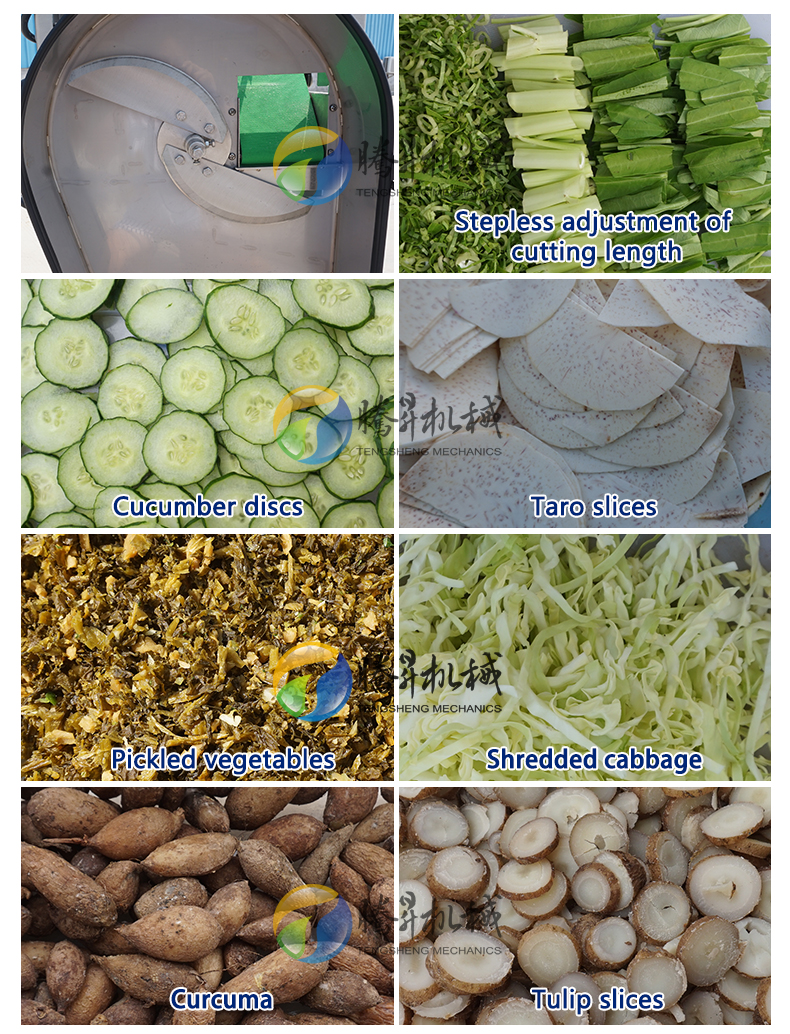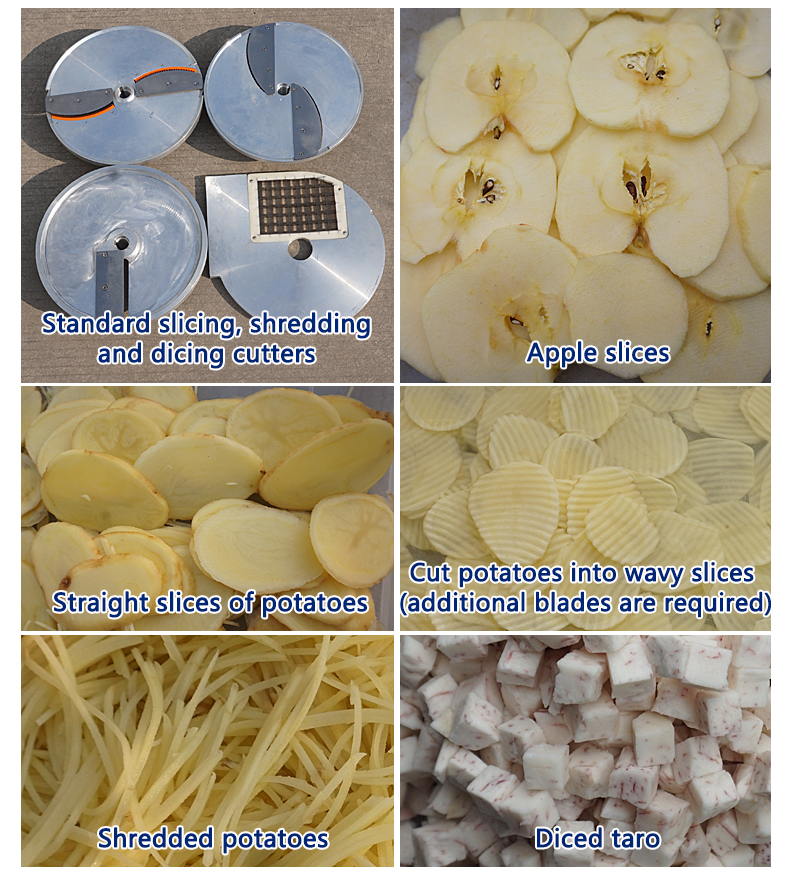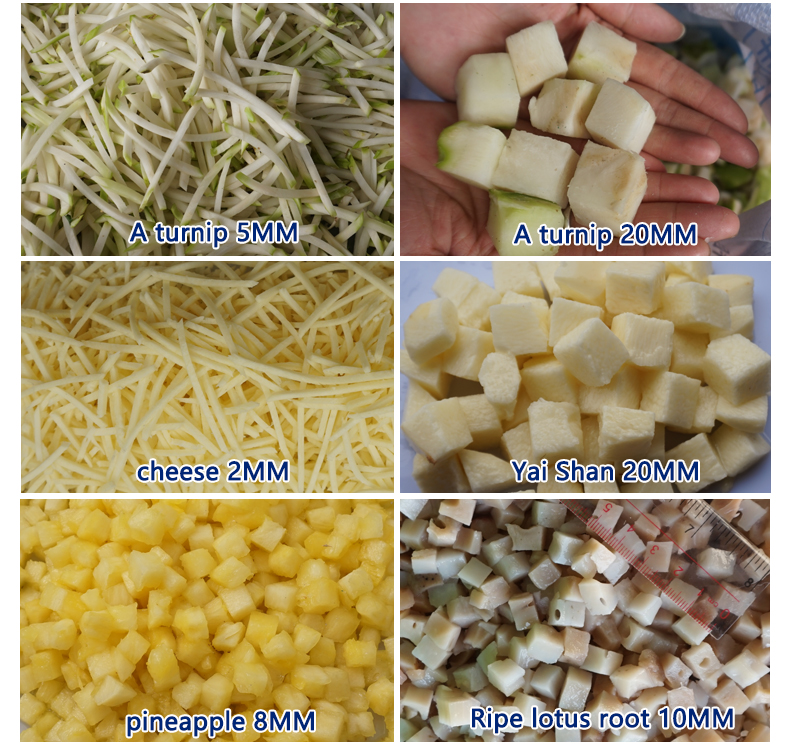 This machine can also cut cabbage shreds, onion rings, pepper rings, sausages, sausage slants, wafers... Wait
Welcome to ask for video or bring material to the factory for on-site test.
Please contact Manager Chen 18026166792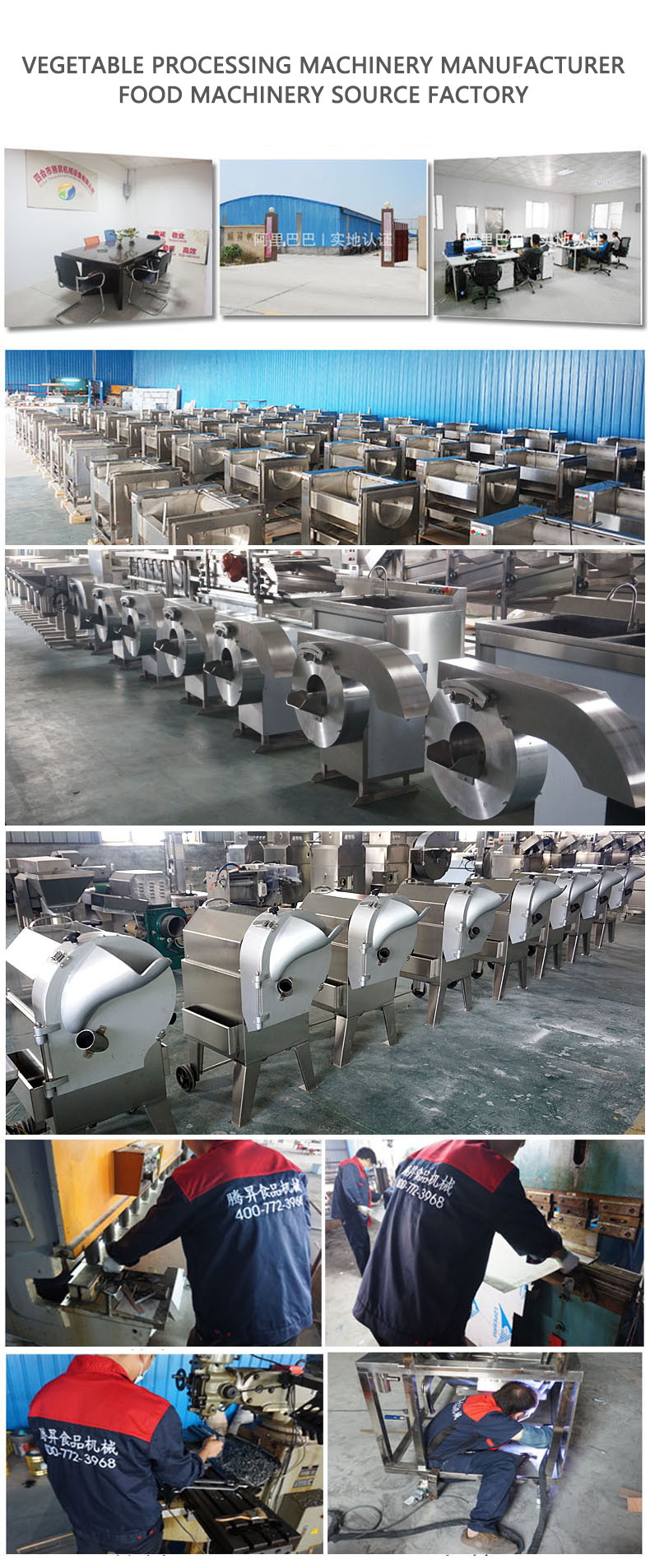 Name: Multi-function double-end vegetable cutter
Model: TS-Q118
Voltage: 220V
Power: 1.875 KW
Horsepower: 1.5HP (1 HP for bulb-cutting motor and 0.5HP for leaf-cutting vegetable motor)
Net weight: 195KG
Size: 1310 *670 *1140MM
Yield: Leaf vegetables - 600-1000 kg/h,
Rhizomes - 300-1000 kg/h
Cutting specifications: Leaf vegetable section specifications: 1-60 mm adjustable.
Rhizome section: 2-10 mm
Corm-like shredding: 2-10 mm square filament
Corm Cutting: 8mm, 10mm, 12mm, 15mm, 20mm
Multi-functional double-head vegetable cutter with dual frequency modulation function
One is leafy vegetables, such as onions, garlic seedlings, leek, celery, cabbage, green vegetables and so on.
One is cutting bulbs, such as radish, potatoes, sweet potatoes, taro, bamboo shoots, onions, eggplants, apples, ginger and many other fruits and vegetables. It can be sliced (thickness can be customized), sliced (thickness can be customized), sliced (length can be adjusted), diced (size can be customized).
The conveyor belt speed and rotary knife speed of leaf vegetables can be independently controlled by frequency converter.
One machine is multi-purpose, powerful, high output, easy to replace the cutter head, easy to operate, easy to clean.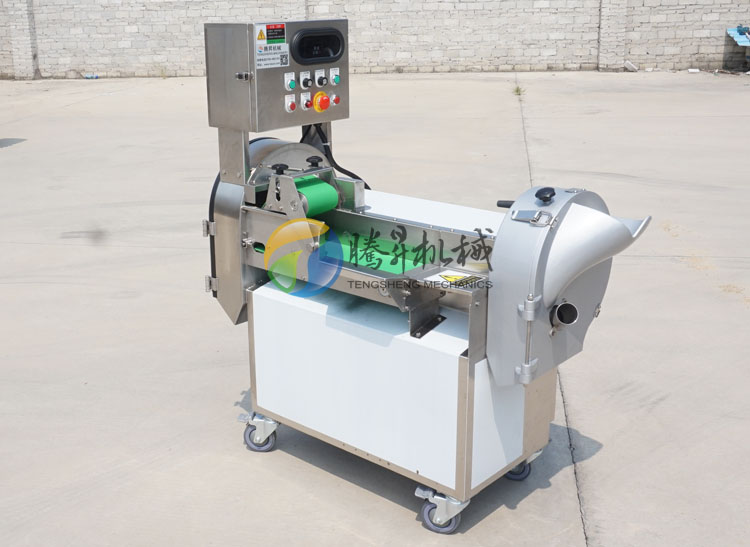 Our company can customize various vegetable and fruit sorting, cleaning, cutting and air-drying production lines according to customer requirements.
For details, please contact Manager Chen 18026166792.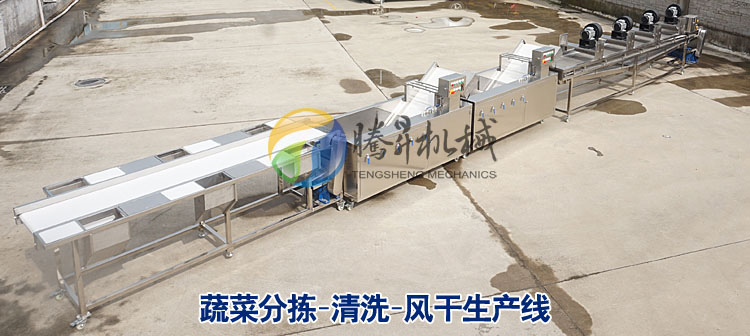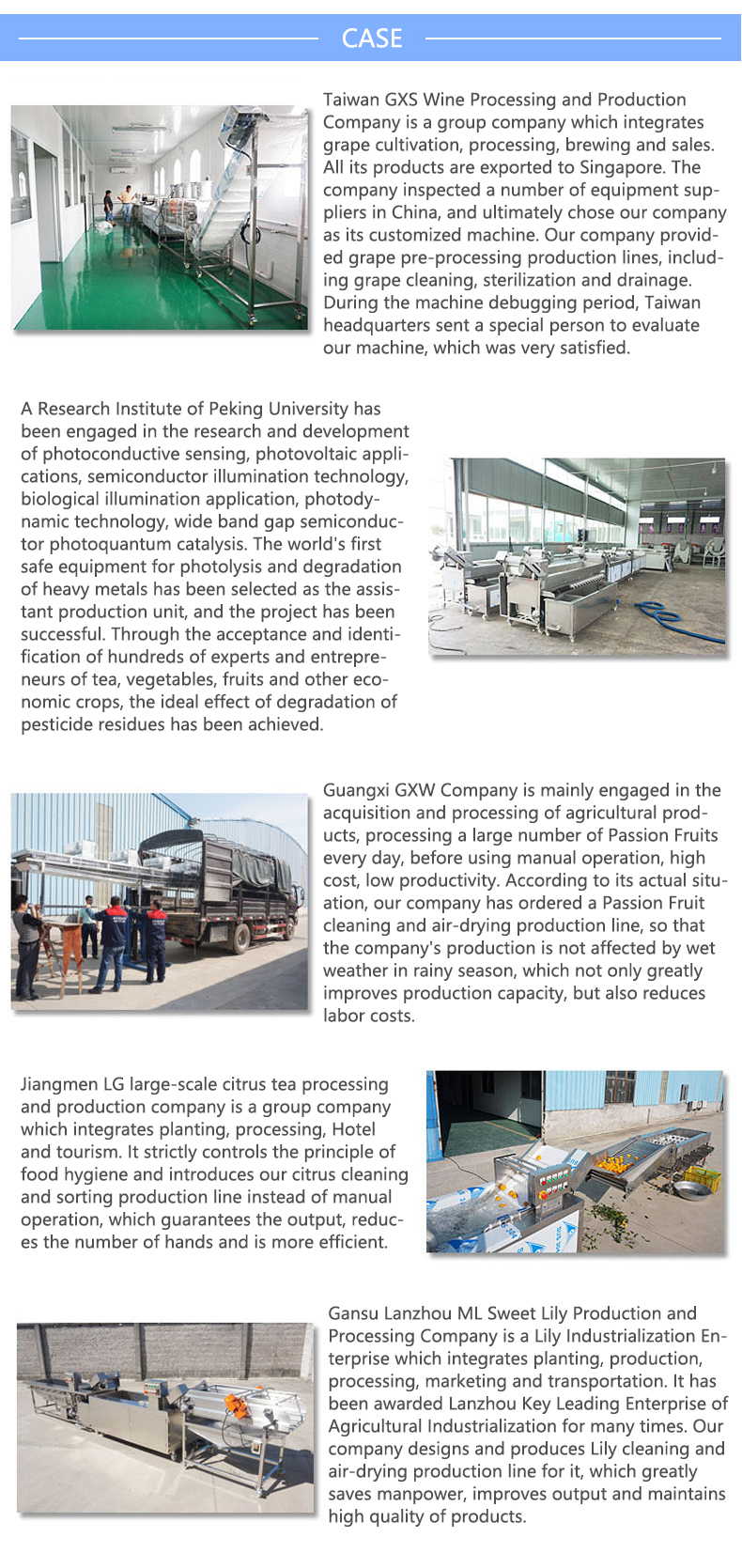 Previous page: Not yet
Next page: Not yet