800 wool stick machine
Release time:2019-06-24
Washing and Peeling Machine for Rootstock Vegetables
Washable potatoes, sweet potatoes, radishes, taro, sweet potatoes, potatoes and other materials
According to different materials, straight wool/wavy wool/sand stick/soft wool/hard wool can be selected to achieve the effect of cleaning and peeling, cleaning and polishing.
The output of this machine is 3 tons/hour, and the model of 1-4 tons/hour is optional.


Welcome to ask for video or bring material to the factory for on-site test.
Please contact Manager Chen 18026166792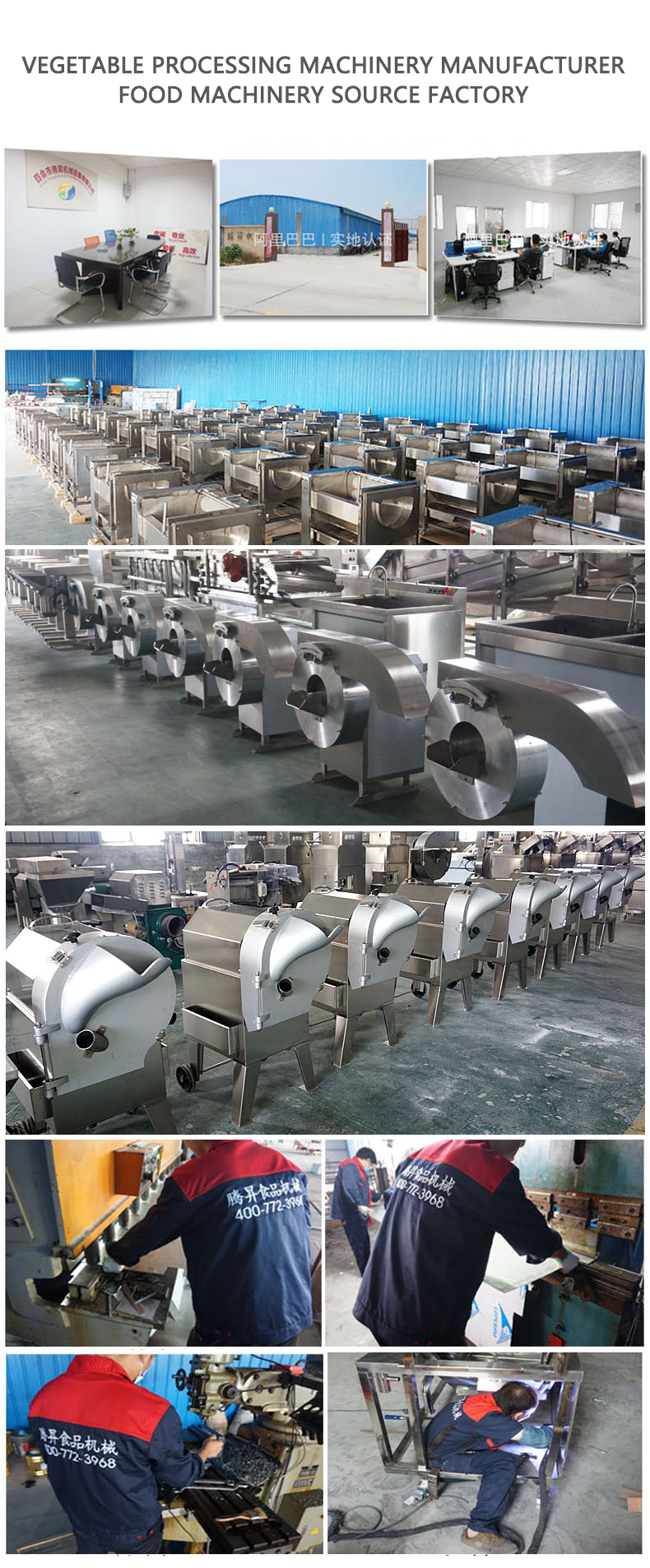 Product Name: Large Ball Cleaning and Peeling Machine
Product Material: All Stainless Steel
Product model: TS-M800
Product Specification: 2100 x 920 x 1100 mm
Gross roll length: 1800mm
Number of sticks: 8
Power: 3KW
Voltage: 380V
Output: 3-3.5 tons/hour
Weight: 360kg
The machine is suitable for cleaning and peeling round and oval fruits and vegetables such as ginger, carrots, potatoes, sweet potatoes and other root potato vegetables.
The cleaning rod is the rolling material of nylon wire rope processed by special technology, and the peeling material is the hardening material. The wear resistance of the cleaning rod is quite good.
The whole machine is made of high quality stainless steel and rotates the discharging material. At the bottom of the machine, an isolation filter is installed to effectively separate waste residue, skin and wastewater.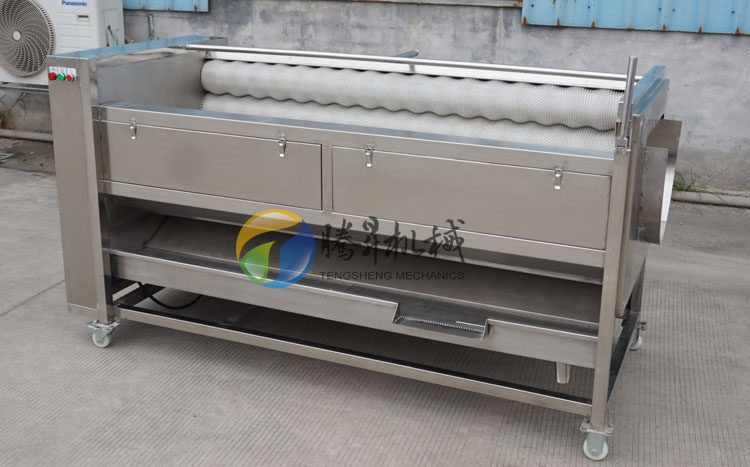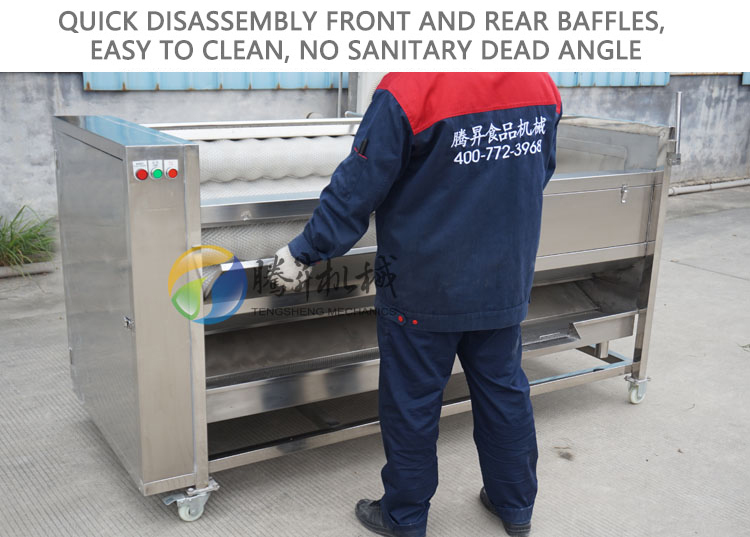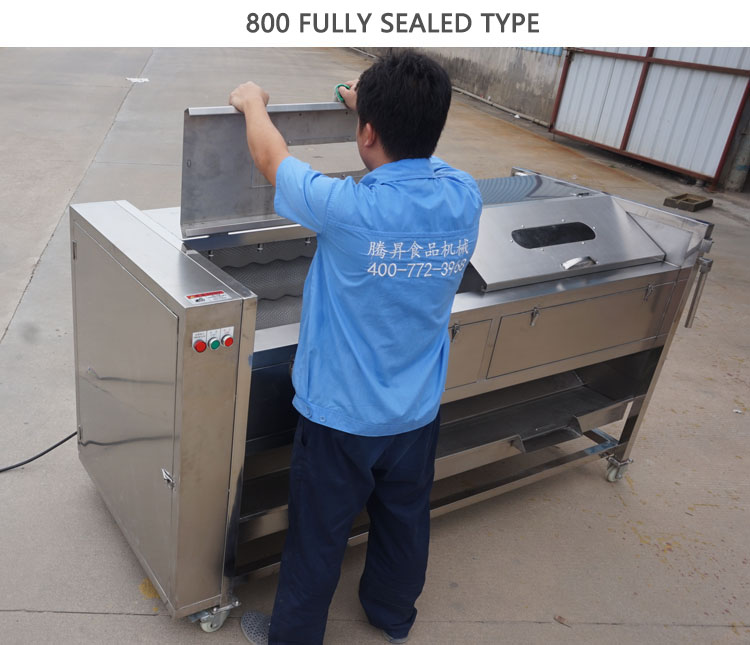 Our company can customize various vegetable and fruit sorting, cleaning, cutting and air-drying production lines according to customer requirements.
For details, please contact Manager Chen 18026166792.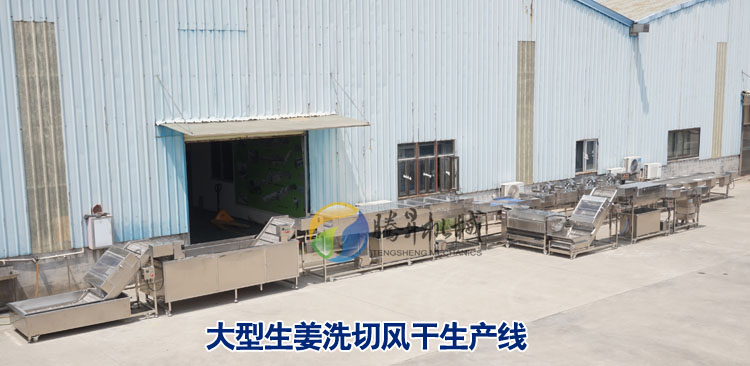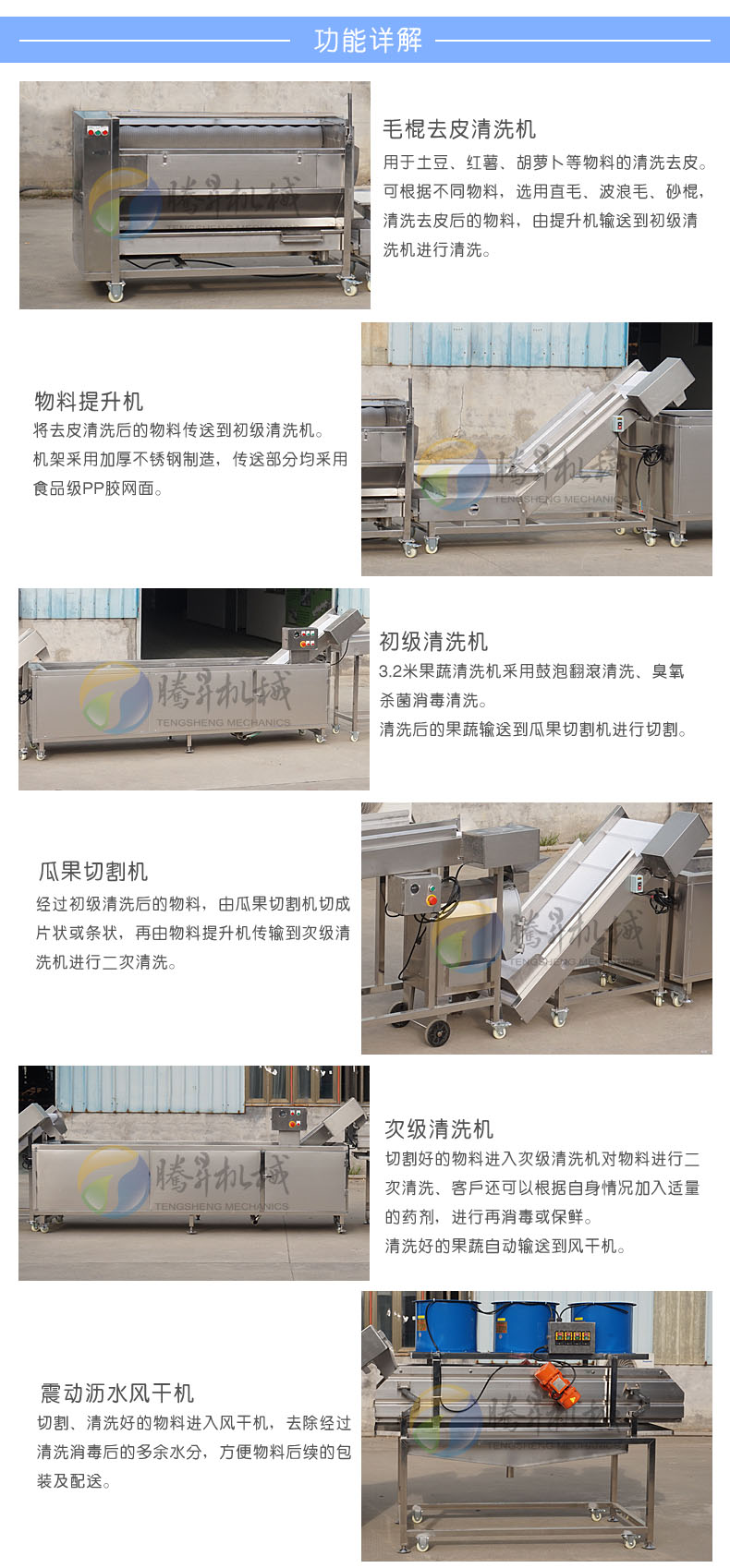 This project example is customized according to customer needs.
The company can customize suitable production lines according to the actual situation of customers'materials and sites.

For details, please contact Manager Chen 18026166792.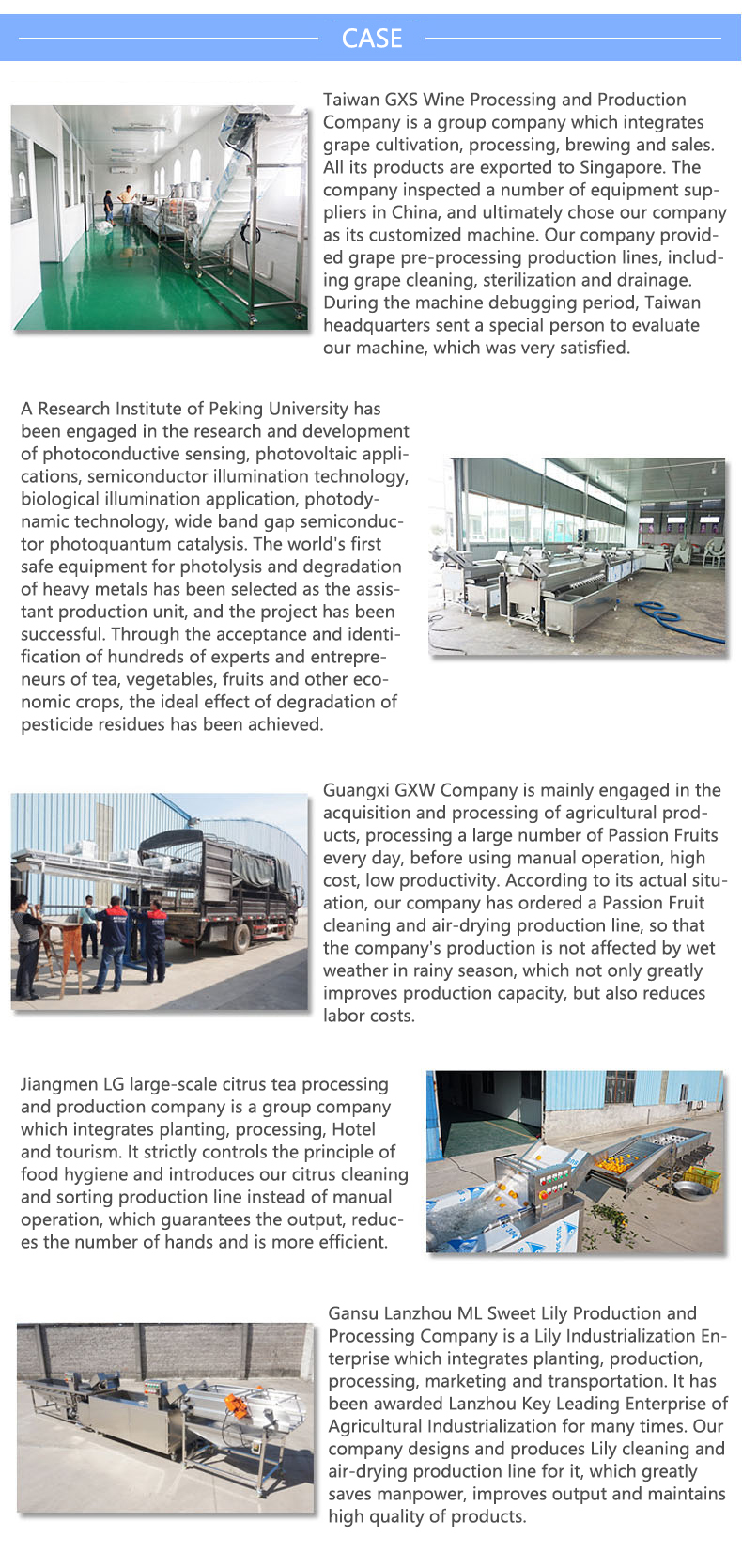 Previous page: Not yet
Next page: Not yet