Eddy Current Vegetable Washer
Release time:2019-07-16
The eddy current washing machine is mainly used for cleaning leafy vegetables.
It can also be used for cleaning various fruits and melons.
Set cleaning, vibration leaching in one, effective separation of sediment, debris, shredded vegetable leaves
Suitable for Clean Vegetable Processing Plant, Central Kitchen and Large Food Distribution Center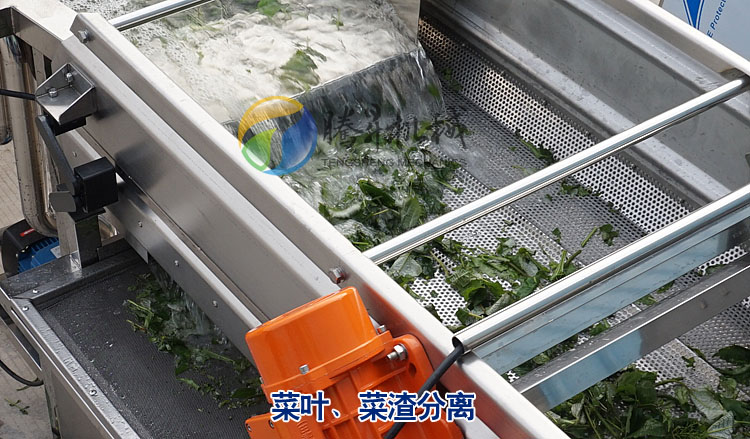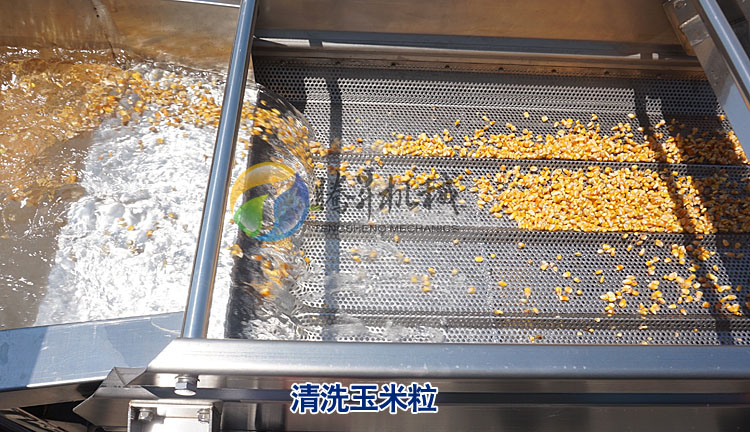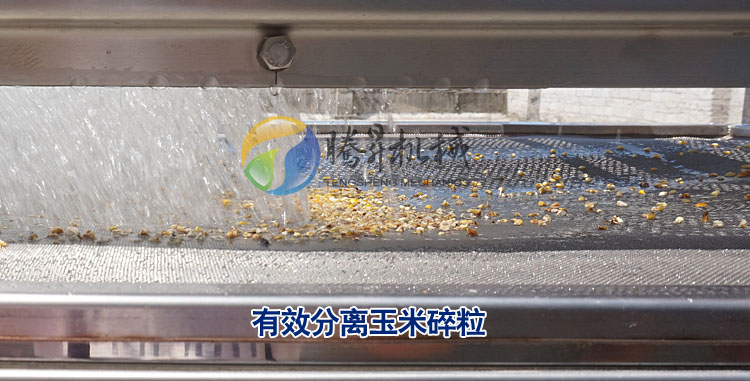 Welcome to ask for video or bring material to the factory for on-site test.
Please contact Manager Chen 18026166792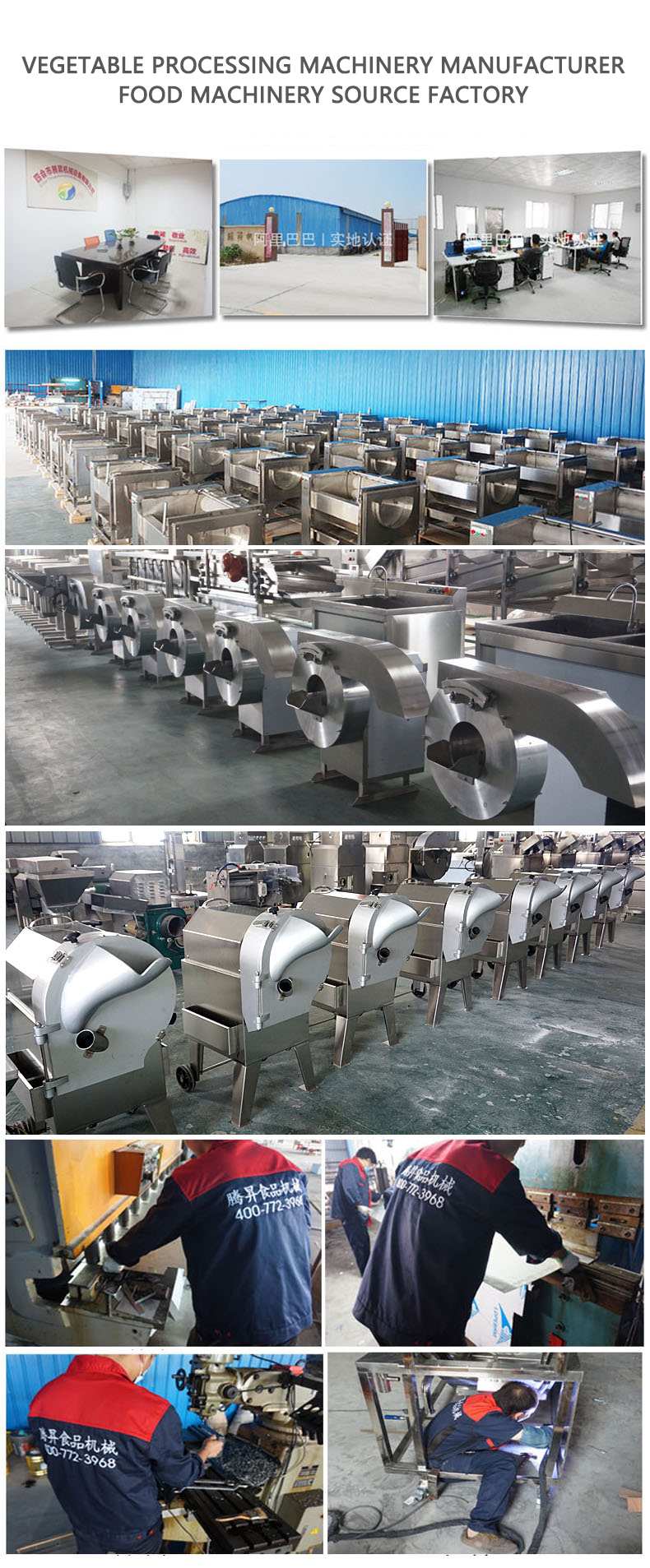 Name: Eddy Current Vegetable Washer
Material: 304 stainless steel
Model: TS-X680
Weight: 286KG
Power supply: 380V
Power: 3.00KW
Size: 4180 x 1110 x 1350 mm
Processing capacity: 1.5 tons/H
Note: Products can be customized according to the specific needs of users.
Usage: Suitable for cleaning leafy vegetables, rhizomes and pickled vegetables and fruits, such as cabbage, lettuce, potatoes, citrus, etc.
The whole cleaning system consists of three parts:
1. Cleaning the Main Cylinder Block
(1) 360 degree cycle turnover cleaning + bubble vibration cleaning, whether whole or cut vegetables, shredded vegetables, eddy current dishwasher can easily deal with!
(2)The inside of the cylinder block is really smooth and semi-circular design. During the process of swirl cleaning, only continuous bubble vibration acts on the vegetable surface.
(3) Ozone sterilization and disinfection system.
2. Vibration conveying mechanism
(1) Vibration conveyor instead of traditional conveyor belt conveyor has simpler structure, less cleaning time and more convenient use than traditional conveyor belt.
(2)The conveying surface contacted with the material is designed with punching holes to effectively separate the debris in the material.
(3)Imported shock absorber arm is used to ensure that excess water can be effectively leached in the process of continuous and stable low-frequency vibration transmission and to provide pre-dewatering function for the next dewatering process.
3. Automatic circulating water mechanism
(1) Secondary filtration precision filter, fine filtration of hair, surimi, vegetable debris.
(2)Automatic water supply design, circulating water tank with automatic water supply device, the entire cleaning machine system, in addition to cleaning the main cylinder with main intake, circulating water tank also has auxiliary water supply, when the water level reaches a predetermined low level, that is, automatic water supply, no manual water supply.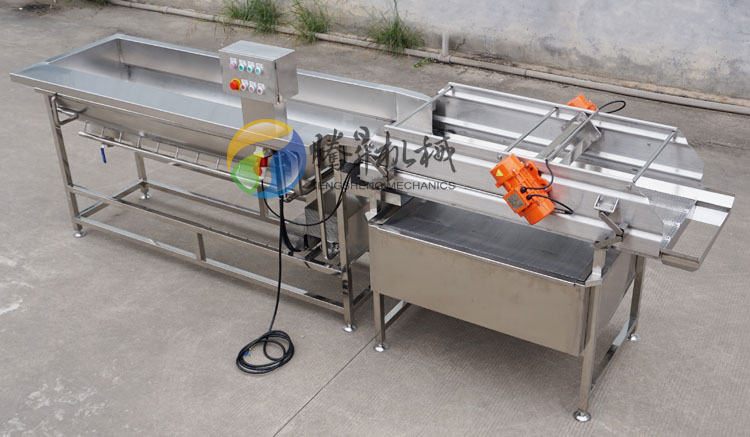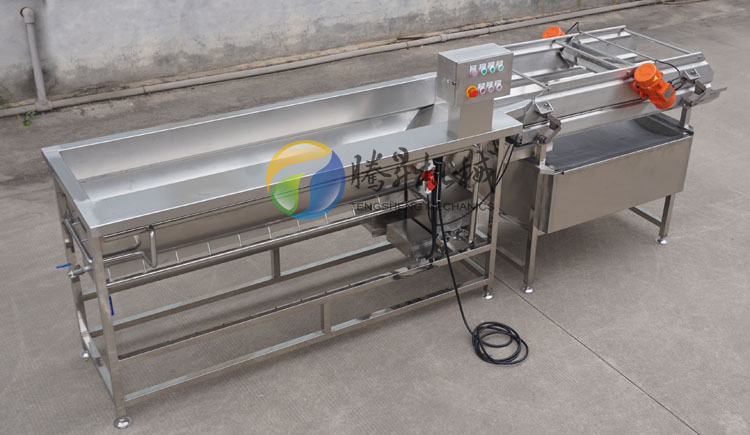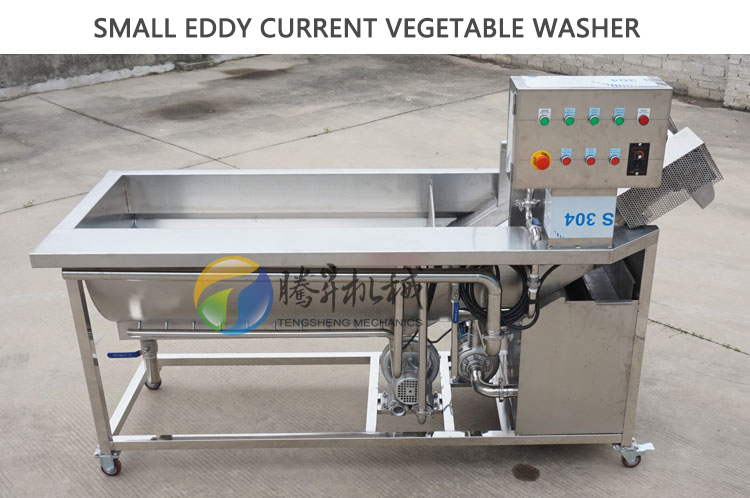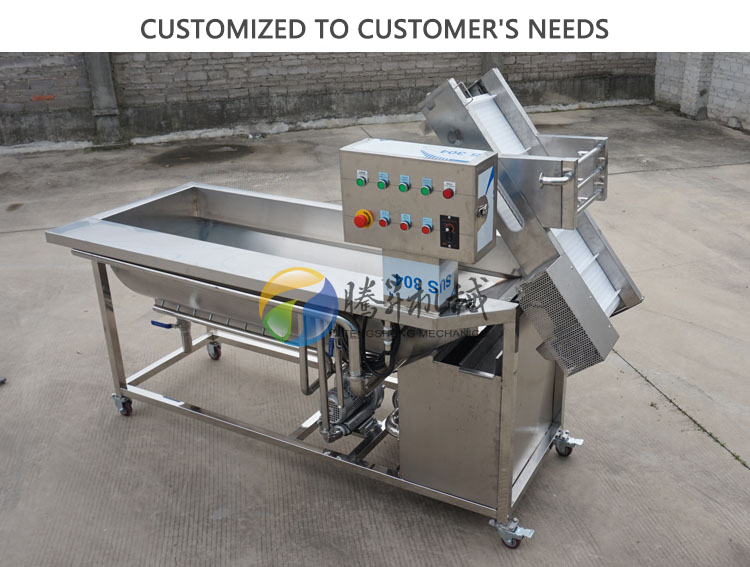 Our company can customize various vegetable and fruit sorting, cleaning, cutting and air-drying production lines according to customer requirements.
For details, please contact Manager Chen 18026166792.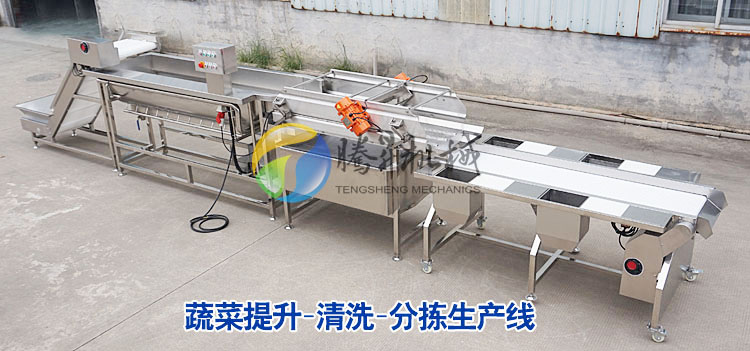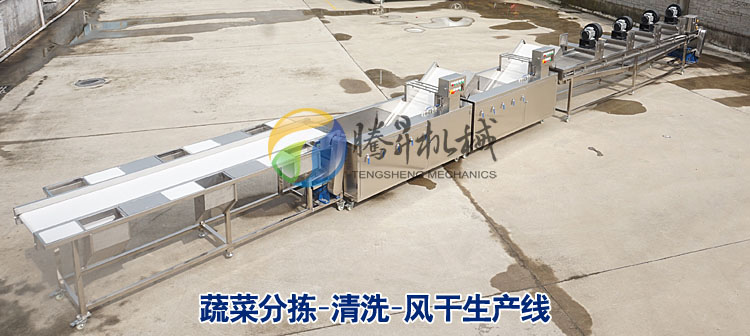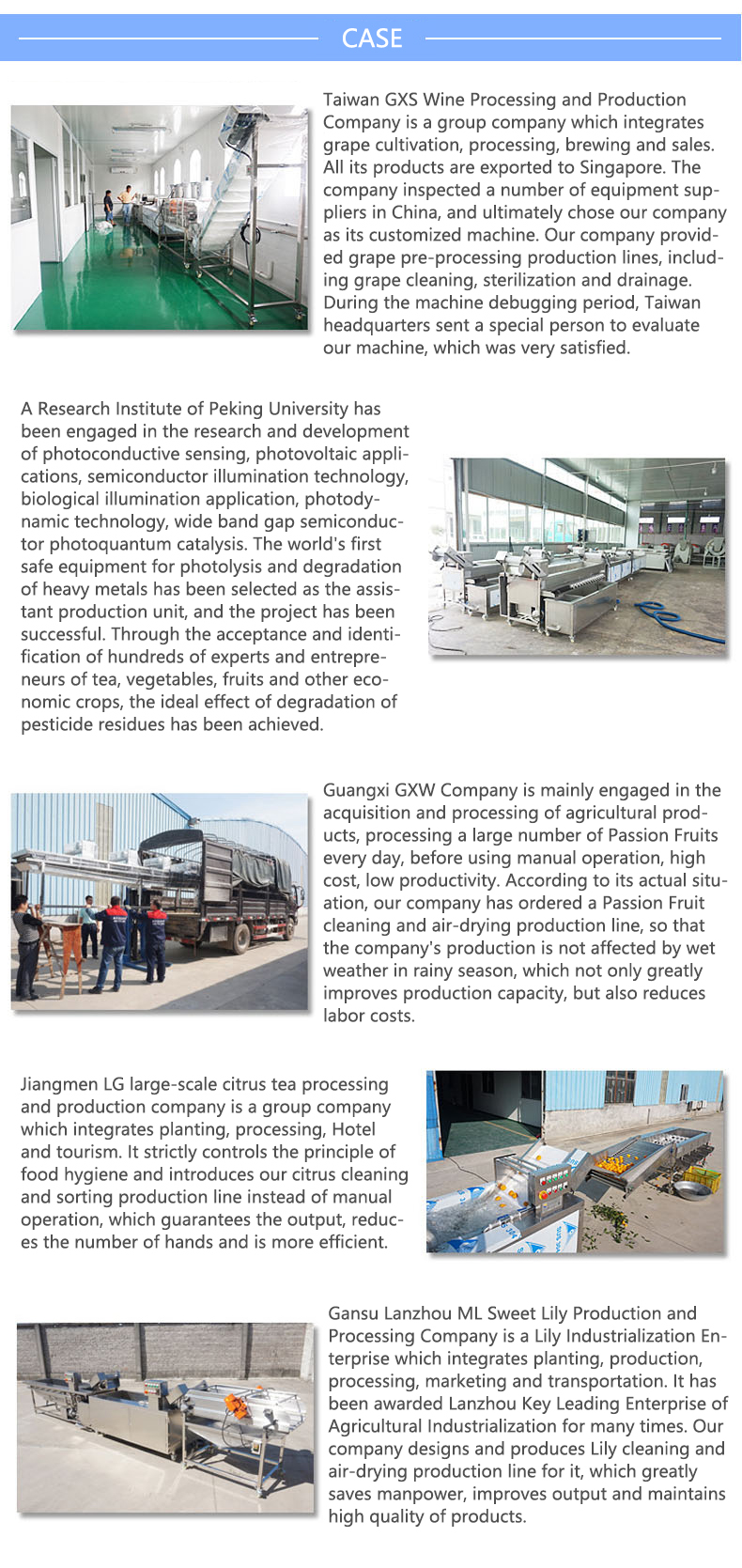 Previous page: Not yet
Next page: Not yet